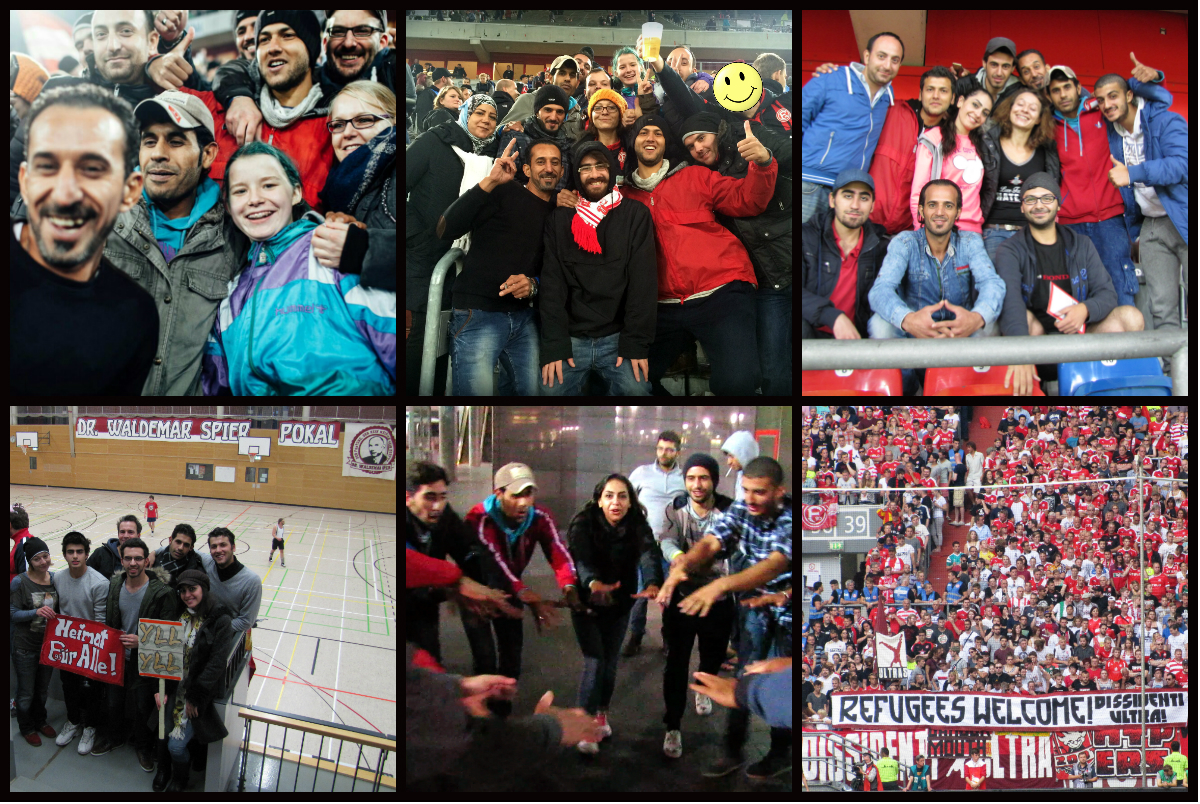 Official fan clubs (OF95) introduced: "Yalla Yalla, FORTUNA!"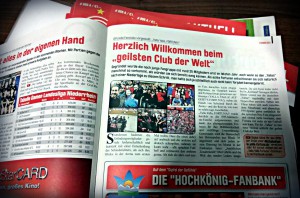 The motto #OneTeamOneFamily is written large at Fortuna Düsseldorf's first Syrian-German OF95, because the relatives of most members live more than 3,000 km away. With Fortuna, the "Yallas" have found a new home and family.
The recent fan group with about 25 members was only founded last year, even though the "Yallas" feel sometimes like they would already know each other for ages. As real Fortunen they naturally decided to found their group after a defeat, after all, they also didn't meet whilest celebrating a goal.  Instead, the founding members railed passionately and loudly against a decision of the referee, as their eyes met in the arena for the first time. They took hardly notice of the fact that some of them ranted in Arabic and the others in German – all spoke football and understood each other just fine. When the old and new fans then grinned at each other a bit shameful, started talking and cheered for Fortuna together afterwards (YALLA YALLA! COME ON / GO FORTUNA), fate stroke – and the rest is, as they say, history.  "Yalla Yalla, FORTUNA!" was warmly received in the F95.Antirazzista family and thank the long-established Fortunen for their helpfulness and diverse support. Together, they cheer for Fortuna at home games from stand 39 and generally meet every first Tuesday of the month in the fan pub to chat about the Goddess (Fortuna) and the world of football. As Syrians are unfortunately not allowed to move freely in Germany anymore, for the time being only the German "Yallas" regularly attend the away games with the Hypers-fanbus.  In addition to the Ultras, various employees and former F95-players have also personally supported the new Syrian fans and proved once more, that Fortuna can be much more than just football. For the "Yallas", their new home is simply the greatest club in the world.  You can reach the #OF95 digitally via email at Merhaba@yalla-yalla-f95.de or you can simply visit the "Yalla Yalla Fortuna" community on Facebook.